We love books and libraries, but we often come across that we lend the books to our friends but never be returned, or we can't find the books we've reserved because they are misplaced! It is the challenges that the current book cabinet face! With the smart book cabinet from INTECH, however, you will feel more satisfaction on checkins and checkouts experience.
INTECH smart book cabinet is amazing self-service equipment for everyday book borrowing and returning to all students. On the support of RFID technology, each book has its own unique ID to facilitate book's circulation and management. Students insert library card to search and choose the books, then the door will open allowing them to pick up the books. At the same time, these data will be sent to the database for upgrade. Therefore, there is no need keeping a close eye on the books. Finally, students have an option to print a receipt. The returning book is also easy. Moreover, INTECH smart book cabinet has an additional function to make a donation, meaning that, students can donate their books to the smart book cabinet for maximum sharing.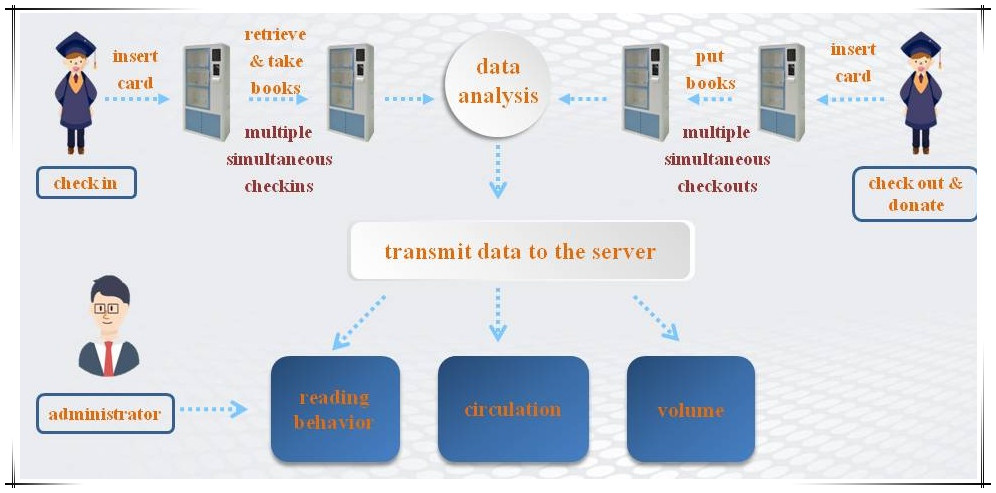 Compared to the current book cabinet, another obvious advantage of INTECH smart book cabinet is that it is capable of connecting with the school library management system via server to view data and go on data analysis, which will generate all kinds of reports on the aspects of popular books rankings, books locations, students reading habits, etc.

If you are going to rebuild your current book cabinet or set up any digital, smart library in your classroom, INTECH smart book cabinet is undoubtedly your ideal choice which is an effective way to incentive the habit of reading and streamlines the library management.
Prev: INTECH Seeking for Interactive Whiteboard Distributors/Wholesalers Abroad