The tremendous advancements in Education Technology (Ed Tech) has led to the dramatic growth in Smart Classrooms. With the incorporation of advanced technological equipment and solutions, the Smart Classroom has revolutionized the teaching & learning process, regardless of districts or states across the globe, such as allowing teachers to organize concrete, developed, and collaborative classrooms on the basis of web services, enabling learners to get access to a variety of free and open online learning resources more effectively, etc.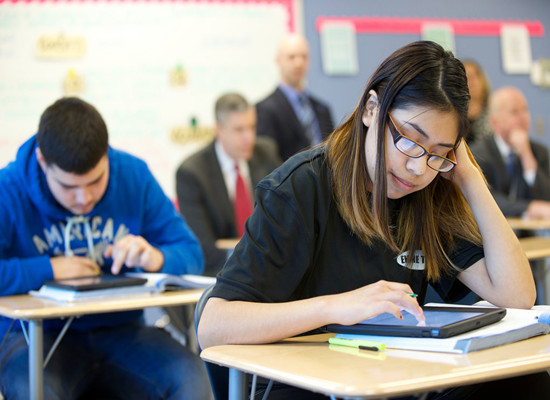 According to the research report published by
marketsandmarkets
on Global Education Technology & Smart Classrooms Market Forecast from 2015 to 2020, the Global Education Technology Market is forecasted to grow from 43.27 billion US dollars to 93.76 billion US dollars from year 2015 to year 2020, with a Compound Annual Growth Rate of 16.72 percent.
The research report categorizes the Glo
bal Education Technology Market into a couple of sub-markets, which consist of Educational Hardware, Educational Systems, Enabling Technologies, Verticals as well as Regions. Revenues are then forecasted and trends are analyzed in terms of each sub-market.
The market is classified into interactive displays,
interactive white boards
, interactive tables, projectors, printers, Audio Systems, and so forth on the basis of Educational Hardware.
The market is categorized into L
earning Management Systems, Document Management Systems, Classroom Management Systems, Content Creation Systems, Learning Content Development Systems, Learning Content Management Systems, Collaboration Systems, Assessment Systems, and Student Response Systems in terms of Educational Systems.


The market is segmented into Educational Dashboard, Educational Enterprise Resource Planning, Educational Security, Educational Analytics and Educational Gaming based on Enabling Technologies.
The market falls into 3 categories from the aspect of Verticals, including Higher Education, K-12, and Kindergarten.
The market is divided into North America, Europe, Asia Pacific, Middle-Ea
st & Africa, and Latin America according to different Regions.
Please visit marketsandmarkets to learn more about the research report.
Previous:Global Stylus Pen For Interactive White Board Market From 2015 To 2019