Insyte Smart Campus IOT makes a significant breakthrough in the overall design of the product, which introduces the concept of smart home for the first time. Once IOT records the user's behavior and sets running mode, it's able to automate respective tasks and offer the user a comfortable environment. Meanwhile, it has strong compatibility and scalability, which not only make it easier in construction but also can be customized according to the requirements of user.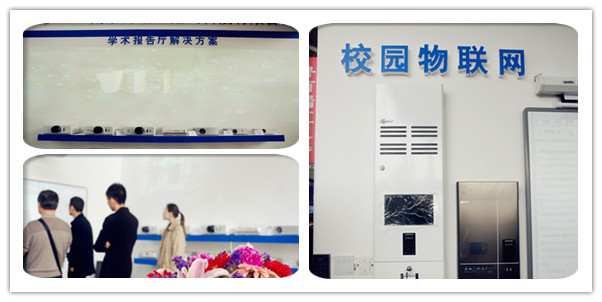 2. Smart Mode of Campus Administration
Insyte Smart Campus IOT serves many different purposes and provides some great benefits involving smart classroom, humanized office, cozy apartment, neat orderly dining room and secure outdoor environment.
In terms of environment management, the smart detector of this system has ability to force all kinds of devices including electric blinds, air conditioner, fresh air system, etc, to automate and further change settings in accordance with the temperature, humidity and brightness of the school. At the aspect of daily management, it makes easy to realize the region management, meaning it can remotely control one or multiple scenes. Furthermore, it could turn on or off circuit automatically, which is beneficial to reduce energy consumption, improve device security and lower the energy bills. As for the way of management, a variety of control modes can be switched freely with the backing of this system. It allows for coordinated control, scene control, timing control and remote control, etc, so as to help users easily manage campus.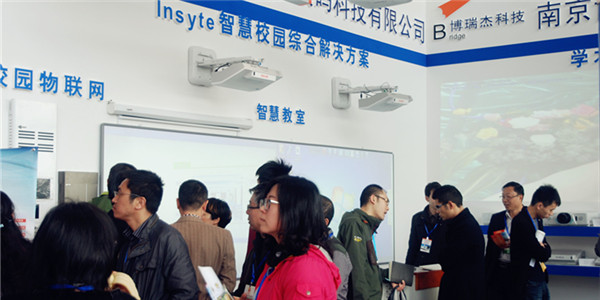 3. Smart Mode of the Classroom
The key point of Insyte Smart Campus IOT lies in the humanized design of smart classroom. Using this system in the classroom will offer many unmatched benefits. For instance, you can open the door of classroom, unlock the podium, login the system and adjust the classroom environment automatically as long as you use a swipe card. In addition, it permits to open all kinds of teaching model like multimedia taught mode, general teaching mode, activities class mode, individual study mode, exam mode and so on. It proves that Insyte Smart Campus IOT can make the work easier for teachers and improve the efficiency of the class.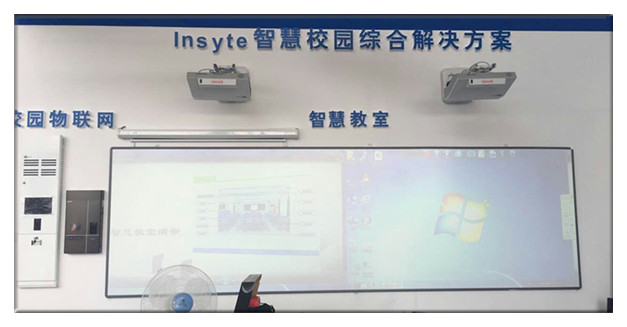 Insyte Smart Campus IOT gained recognition of many participants and representatives in this exhibition due to its innovation, practicality as well as easy-operation. Furthermore, it is glad that we got many inquiries from lots of manufacturers or representatives who are in need of customized solution.