Supported by the national education, industry and trade sectors of Indonesia, GESS Indonesia 2016 kicked off on September, 14th at Jakarta Convention Center, and lasted to September, 16th. The visitors from all over the world witnessed this great event as there are a wide range of latest products and newest technology applications displayed by the exhibitors in every field.
Our international sales department colleagues, on behalf of Xiamen Intech, made full arrangement for this exhibition in aspect of product brochures as well as sponsor gifts to extend our sincere invitation and warm welcome to all attendees. Simultaneously, we shared our most popular products,
Infrared Interactive Whiteboard
SR series and Electromagnetic Interactive Whiteboard at our booth #E39, which attracted big crowds of visitors, such as teachers, students, distributors, etc. to stop by our booth to have a glance at our products.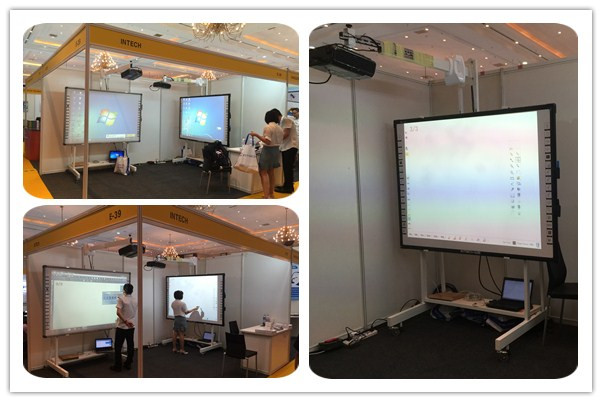 People responded actively to experience writing, drawing and operating with our interactive whiteboards under the guidance of our colleagues and raised many questions about the whiteboards every once in a while. Intech received overwhelmingly positive reviews on the showcased products. Visitors felt content with the function of whiteboards because they thought these whiteboards could be the fantastic assistive tools in helping provide a more engaging and dynamic learning environment or deliver an interesting presentation, furthermore, they also spoke highly of the quality of our products and showed great interest in building a long term business relationship with our company.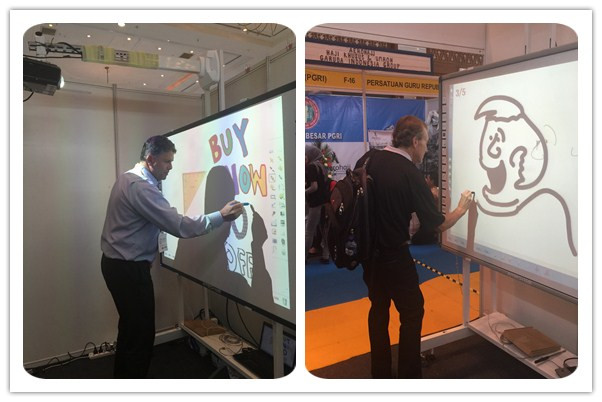 INTECH has been huge success in this exhibition. And we expect to see you in GESS Indonesia 2017!