Sponsored by Xiamen Anport E-Commerce Co., Ltd., the 2016 Spring Bulk Commodity Exhibition took place in Xiamen recently. INTECH participated in this exhibition with its popular products, IWB SR series, which attracted a majority of participants to visit our booth for the further consultation.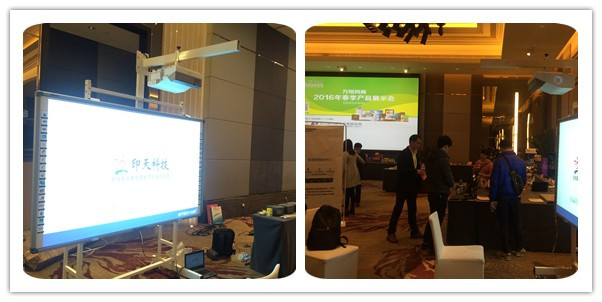 Electronic whiteboard, as an intelligent interactive multimedia device, comes with the powerful and diverse functionality. Based on the superior function of INTECH IWB SR series, our trainers introduced an interesting Fruit Ninjia game to interact with the visitors. As a result, most of participants made a positive appraisal on our products at the aspect of the high quality, excellent touch sensibility and handwriting tracking speed.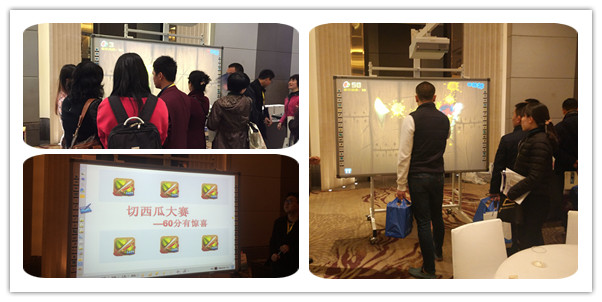 Apart from the interactive games, the on-site trainers also demonstrated the proper way to operate the software supporting by the Intech's interactive whiteboard. All the audience impressed the Intech's whiteboards with the easy to learn and use, abundant resources along with powerful functionality, furthermore, they set a high value on the software since it played a unique and important role in the practicability and creativity of interactive teaching.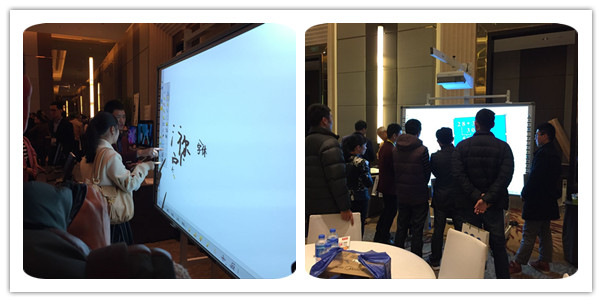 Intech had a successful show at this exhibition as we received a lot of positive feedback from participants. In future, we will do our utmost to launch more advanced products that are able to meet the need of varied classroom environments. For more information about the IWB SR series, you can
click here
.