Leaders from Fujian Education Equipment Industry visited INTECH on Jun. 27th, 2013.


INTECH General Manager Mr. Sun met them in person and introduced INTECH IWB MR Series Infrared Whiteboard, which is the first Infrared Interactive Whiteboard that supports five users writing simultaneously with true infrared sensors multi-touch technology.


Afterwards, our trainer highlighted the latest INTECH high-tech product -- CP series Capacitive Interactive Whiteboard with innovative technology, user-friendly configuration, as well as perfect interactive experience, which was highly regarded.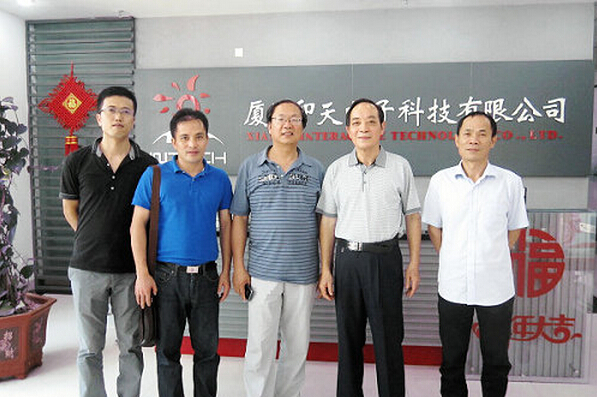 As a professional high-tech enterprise specialized in interactive devices, INTECH has been focusing on the innovation of Infrared, Electromagnetic, Optical, and Capacitive technologies, as well as product innovation and improvement of product line. Our wide ranges of products have met the different demands of individual clients, such as various Interactive Whiteboards, All-in-one PC, Touch Frame, Easy-Draw software, etc.


After the visit, the leaders gained a better understanding of INTECH history. They spoke highly of the achievements made by INTECH and placed a great hope on INTCEH for future development.

For more information, please feel free to visit our official website at www.cnintech.com.
Previous:Capacitive Interactive Whiteboard -- The Dark Horse of Interactive Whiteboard