The arrangement of 2014 National Day Holiday is as follows:
Office Closure Schedule: Oct.1st- Oct.7th
Office Resuming Date: Oct.8th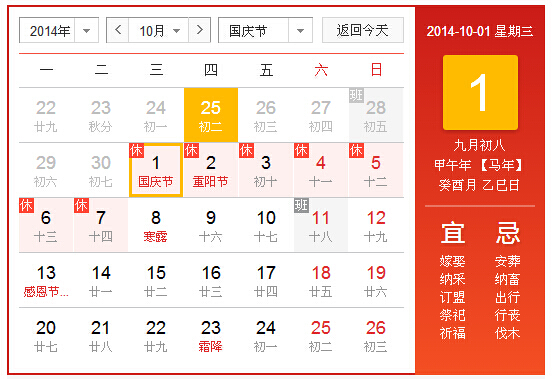 Please note all the staff will be on vacation during the National Day. Many apologies for any inconvenience that may be brought to you.
Xiamen Interactive Technology Co., Ltd.
wish you a happy holiday as well!