Electromagnetic Interactive Whiteboard - 2 Users (M)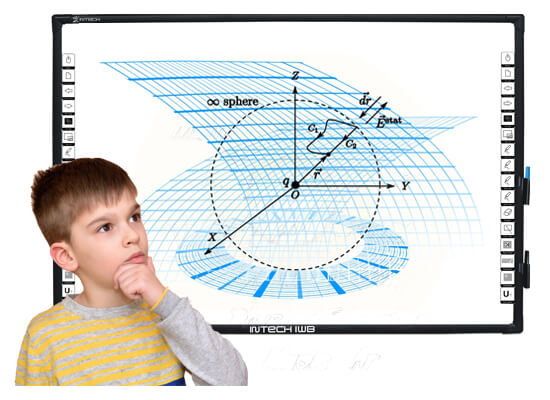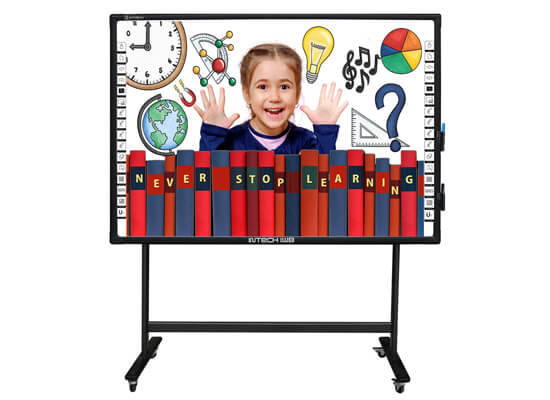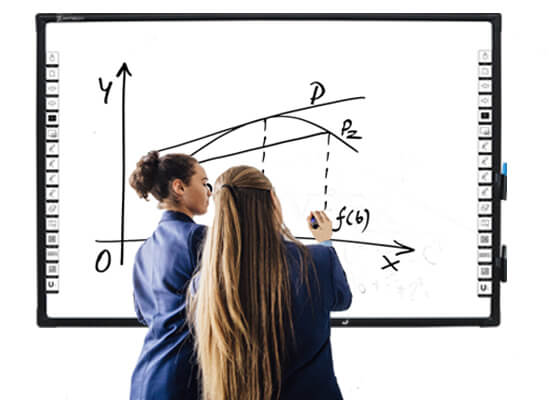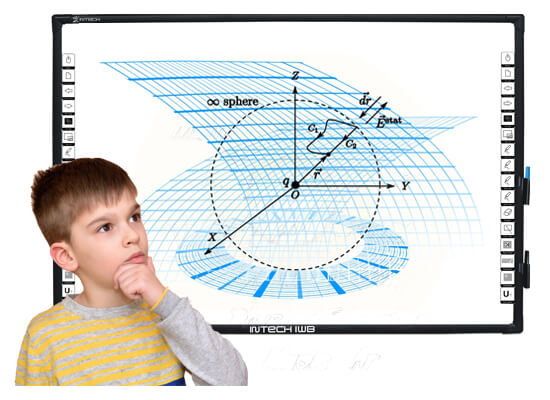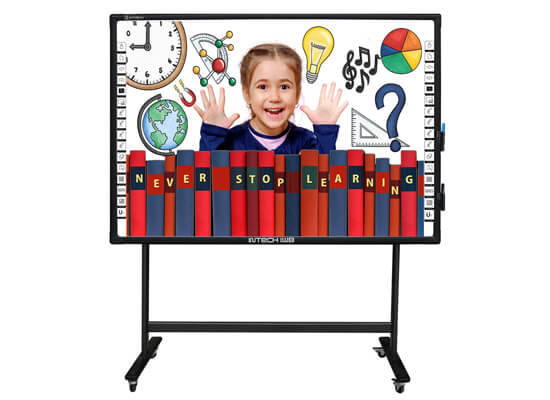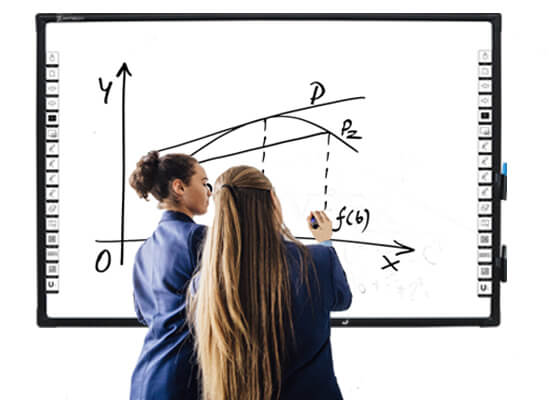 Electromagnetic Interactive Whiteboard - 2 Users (M)
To enrich operations, INTECH interactive whiteboard inherits all the advantages of Intech M series electromagnetic technology, while innovates the way of interactivity by allowing two users to write on the board simultaneously.

The dual user operating is realized by using two pens transmitting different frequencies, detected by internal coil sensors to calculate the coordinates of the pens' different interacting.

Electromagnetic whiteboard is the most cost-effective Interactive Whiteboard on the market. The technology is very mature and has been widely used globally! It's a great choice for limited budget!
Features Specifications Dimensions Video
Plug and play for windows system

True interactivity without driver

Wireless module optional

Allowing two users to interact on the board simultaneously

Application of auto winding machine in production which improves product quality

Application of mechanical cooper wire winding which enhances production efficiency and quality

Galvanized panel at back to prevent electromagnetism interference

Four-point calibration and auto keystone projection correction

Swift responding speed <8ms

Right mouse button function supported by pen

USB connection-- no need for external power supply

Good accuracy, fast reaction, and low power consumption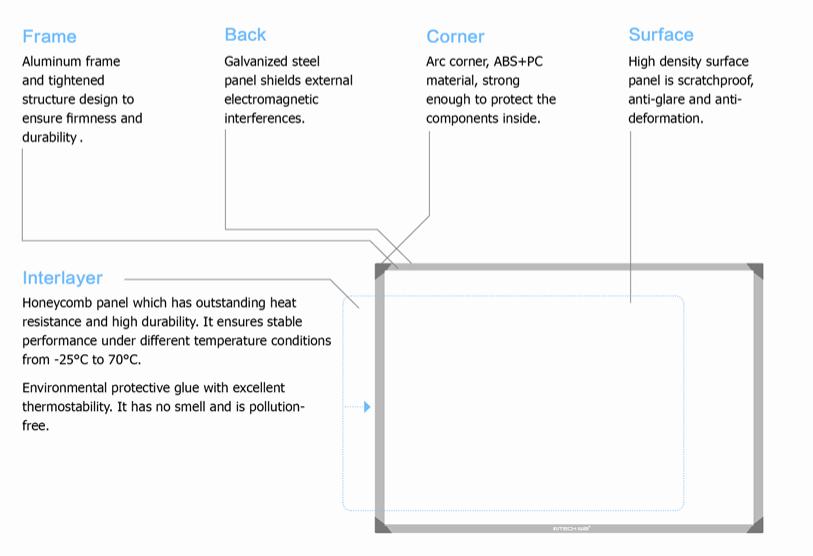 Sensor Type

Electromagnetic Technology

Calibration

4 points

Resolution

Effective writing resolution ≥32768*32768

Accuracy

<0.05mm

Response Speed

Signal tracking speed: 5m/s, processing speed: ≥500dot/s, transmission speed: 57600bps

Pen Touch & Writing Pressure

Pressure for dot touch and side touch should be more than 10g

Anti-interference

Not influenced by electromagnetism and rays

Power Consumption

1*AA battery

Electronic Pen

<0.05mm

Working Temperature

-20℃ to +60℃

Working Humidity

10% to 90%

Data Transmission

USB cable or wireless module

Power Supply

USB power less than 5V/100mA

Operation Systems

Linux/Mac/Windows 7 to 10
Model

Overall Siz

e (inch)

Overall Size (mm)

Touch Size (inch)

Touch Size (mm)

Aspect Ratio

M-76

85

1754*1254*40

80

1670*1170

4:3

M-78W

86

1874*1144*40

82

1790*1060

16:10