Happy Thanksgiving 2021
Posted: Nov. 24th, 2021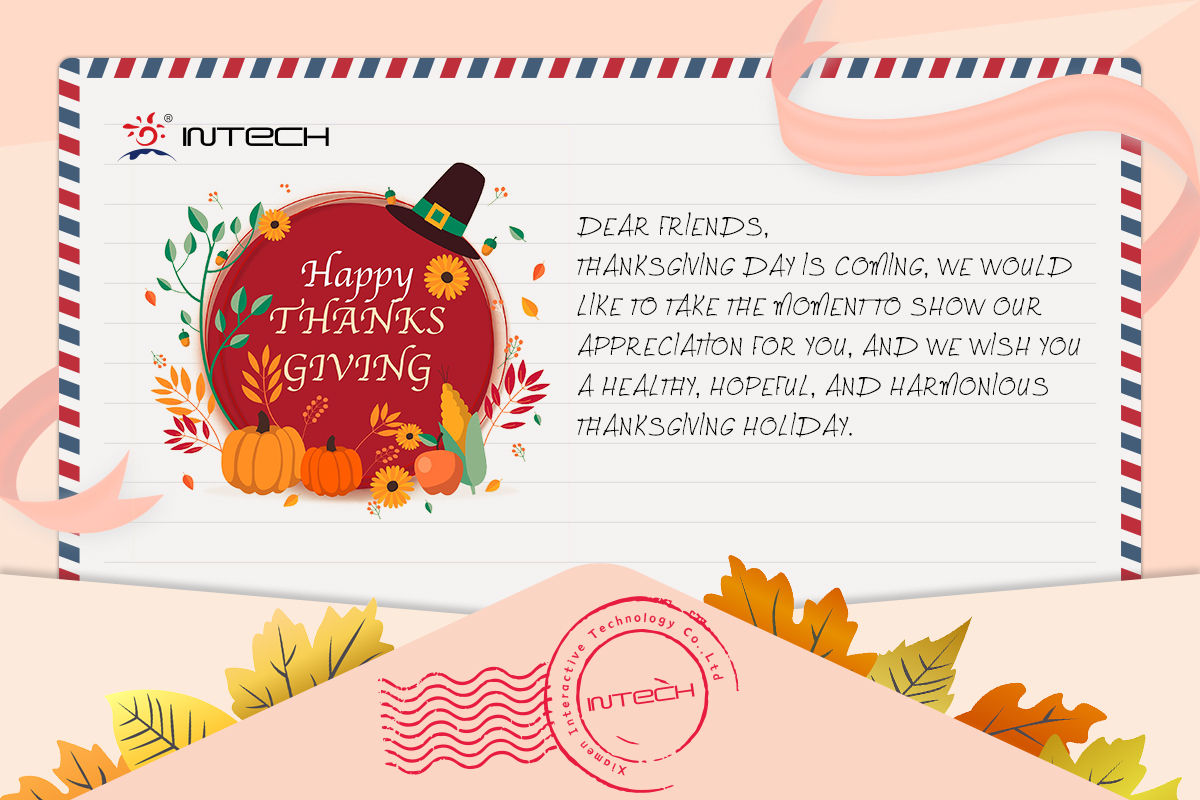 For our clients around the world, we are grateful that you choose us as your trusted business partners. It has been our pleasure and honor to work with you and sincerely appreciate your kindly understanding and support over the past years. We will commit to positively communicating with you, keeping you informed of order status, and eliminating risk for you at every point in the future.
For our suppliers, we want to show appreciation for your timely raw materials delivery for us, which make sure our business go smoothly, and allow us to provide better service for our customers.
Of course, we are deeply thankful to our dedicated colleagues for their tireless effort. They still pivot quickly with creativity and flexibility during a stressful time to help our customers to solve problems and meet customers' expectations.
From our team to you, we wish you a healthy, hopeful, and harmonious Thanksgiving Holiday.
Previous:Merry Christmas and Happy New Year Greetings from INTECH