Hybrid meetings have become ubiquitous in the modern workplace, especially after the pandemic. A hybrid work model combines face-to-face communication with the virtual meeting, in that way, one part of attendees are in an office meeting room, while the others join remotely via video or audio technology. What are the benefits your company can get from hybrid meetings?
Better flexibility
Your employees are located in different time zones around the world and live busy lives, which makes it difficult to have a physical conference. However, the hybrid meeting model can fit all the meeting participant's work schedules at the best level. Attendees can save business travel costs and time, and choose a suitable location to participate in the conference.
More productivity with the right tech
Many conferences are stuck in an awkward situation that the presenter is always on the focus of a meeting, while other parts of the participants feel bored about such an endless presentation. With the aid of the right tech, such as an
interactive flat panel display
, the presenter can interact with other participants to liven up the atmosphere by brainstorming, taking a poll, etc. It would ensure a more productive and successful conference.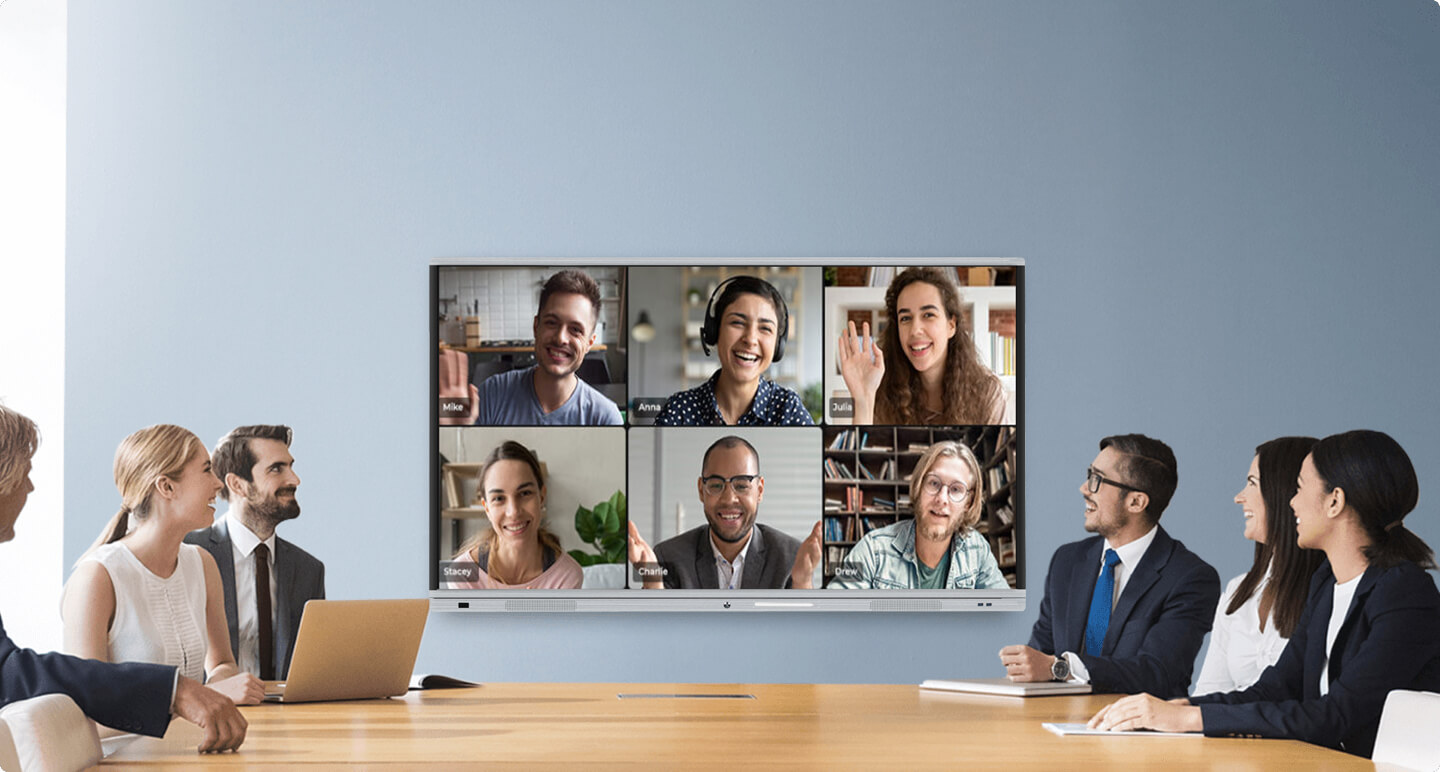 Review conference and reflect
Conference technologies used in the hybrid meetings, like recording the meeting, allow those employees who are not in attendance to re-watch the meetings, and know the important project process in real-time. Besides, it would be practical cases for your company to reflect on how to enhance the quality of hybrid meetings in the future.
Ensure safety
The hybrid meeting model allows employees to work from home, which makes it easy to follow the social distance rules during the pandemic. Fewer employees in a small meeting room or eliminating the business travel would reduce the risk of coronavirus infection.


Previous:Happy Thanksgiving 2021
Next:Holiday Notice