The global pandemic makes us rethink how to get far away from all sorts of the virus. For library borrowers, they are more concerned about the questions: how many viruses live on the surface of the circulating books, and how to clean or disinfect the items when they pick up them at the library?
Some borrowers wonder if they can use alcohol-based cleaners to sanitize books. However, it's harmful to the books as the books are made of paper, even if it can clean the book's plastic cover, but not take care of the interior of the books. So what's the best way to disinfect the library items?
As a professional
smart library solution provider
, Intech has developed a book sterilizer to help library items keep free of germs. Intech book sterilizer uses UV ray exposure as a means of sanitizing library materials. Patrons put the books into the device, which starts work with multiple UV-C lights to kill germs, and automatically flips the pages with high air pressure to ensure all the parts of the books, including inner pages, covers, and spines, to take a bath. The machine can be used for 8 disinfection books at a time depending on the book's size, and ensure its sterilization rate reaches 99%. Available in different model options, Intech book sterilizer can make great importance for hygiene in the school library, public library, and archives.
Intech book sterilizer in the model ST10-15A comes with a double-deck design to save a lot of space, which is a wonderful addition when library space is limited. Besides, a two-tier design can fit all groups of people, like kids, teenagers, and adults. Another advantage of this machine is that it gets pages to flip smoothly to remove dust with little noise.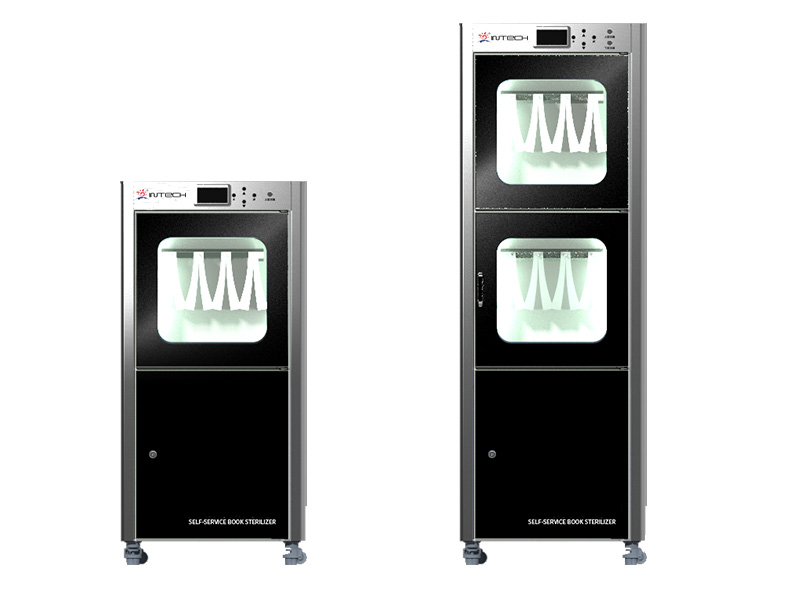 Developed with a revolving concept, the model of ST10-20A Intech book sterilizer employs high air pressure technology to simulate book pages turning animation, so that the insides of the books can be sanitized to the most extent. The transparent door made of anti-UV glass allows patrons to watch the sanitization progress directly.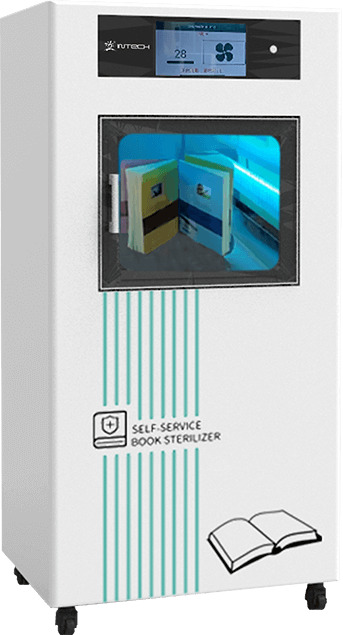 Intech book sterilizer solution is quick, easy, and efficient – it saves hours of book quarantine before being taken out from the library; it is likely sufficient to reduce the spread of the virus; there is literally no learning curve on how to use it. Choose
Intech
to give patrons reassurance.
Previous:How Do RFID Technology and Big Data Applied In a Smart Library?
Next:Interactive Flat Panel DW Series: The Smart Alternative for Touch World (Part 2)