In the age of big data, library management is undergoing profound changes which cannot be managed effectively with the traditional approach. No matter of public libraries or academic libraries needs to reform to form new service patterns for archives, patrons, and information resources. Intech, as the leading smart library solution manufacturer and provider, deeply integrates new technologies to reinvent library service forms using the Internet of Things, cloud computing, big data, and artificial intelligence, providing professional RFID library solutions for the education area.
In order to meet the need of modern libraries with innovative service, Intech smart library solutions deploy advanced RFID technology applied on various hardware like safety gates, self-service kiosks, workstations, etc., Intech smart library solutions use them to automate and streamline library tasks including self-check, inventory management, query, security, and data analystics. In this way, librarians and patrons can explore more unknown new worlds in a comfortable environment.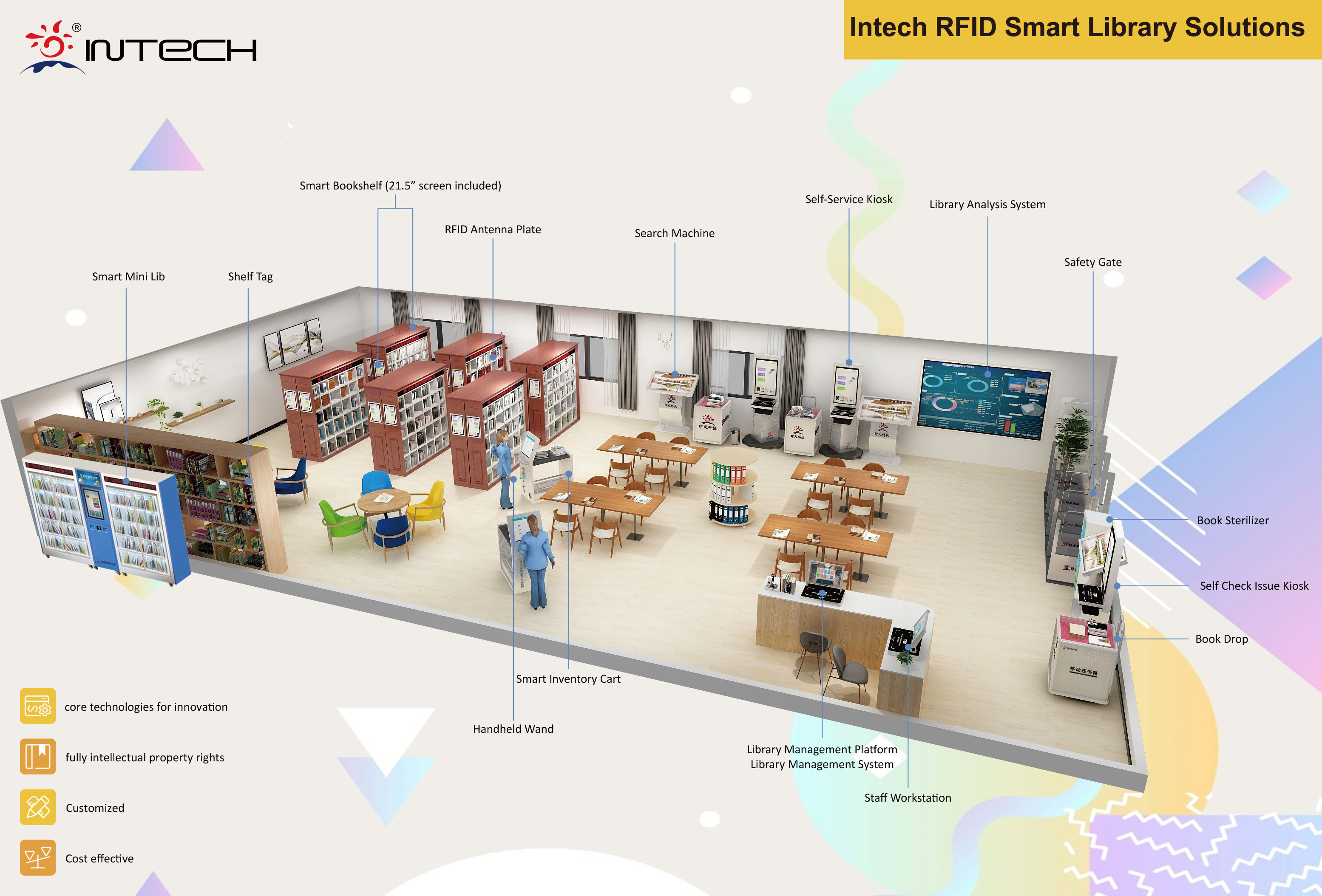 The library is still facing huge challenges in the big data environment. For example, there are not enough data to drive correct decision-making on procurement and collection. Therefore, up-to-date technologies or tools are urgently needed to improve the library's day-to-day operations. Intech Library Analytics backup by big data technology would greatly help library staff to find effective ways to manage the huge volumes of raw, messy data derived from RFID tags and sensors every day. This library analysis platform can collect, track, and analyze the data that are generated by access control, and library circulation, then generate a data visualization report displayed on the wall-mounting monitor. The report can be read in a very short period of time by librarians as well as patrons. On the plus side, library personnel can also understand their patrons better and thus offer improved service, such as guiding the patrons to actively study in the library, or adding new items which are popular among the patrons to the collection list.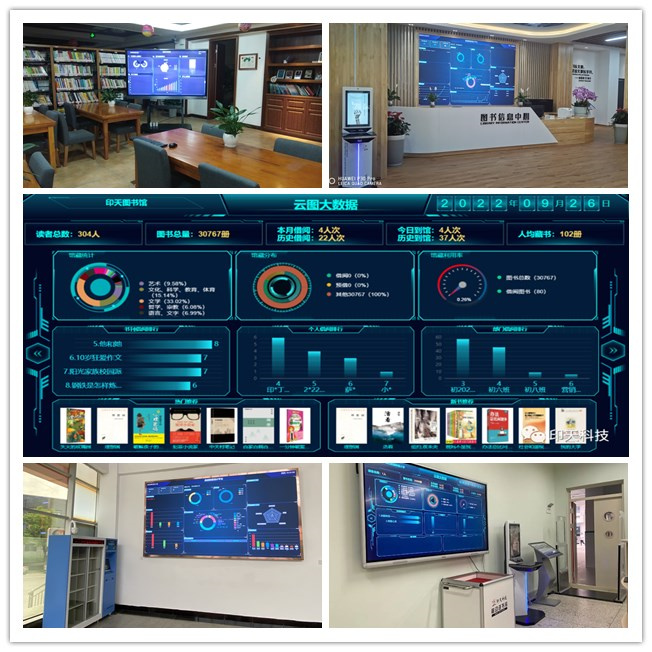 Setting up a smart library nowadays is in line with the new trend in education. Among them, RFID technology and Big Data play major roles in library information construction. They serve the library to create better service, and make better decisions.
Intech
smart library solutions will deliver a wide range of benefits on your library reconstruction.


Previous:A New Year Message From INTECH