OPS or OPS-C, Which Is Right for Your Flat Panel Display?
Posted: Feb. 22nd, 2022
Today, more and more OPS modules are applied in the rapidly growing interactive display and digital signage market due to its built-in solution, smaller space requirement, and several other advantages.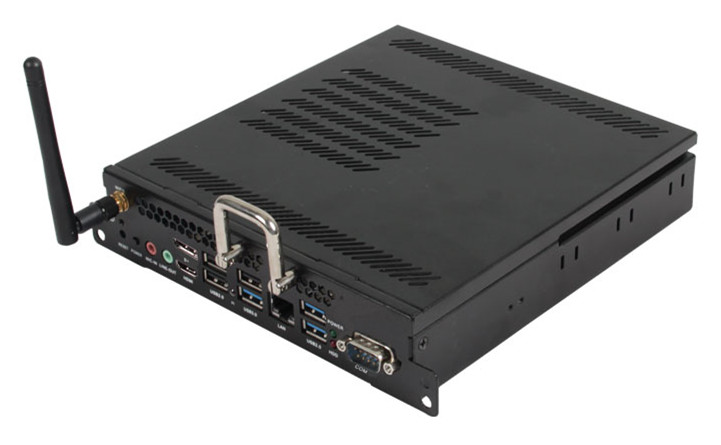 Open Pluggable Specification is a plug-in computing board connected display panel with an 80-pin JAE connector. However, some users usually buy it in the wrong size because there are two kinds of dimensions in the market. Intel developed the Open Pluggable Specification (OPS) to standardize the system architecture between displays and media players in 2010. Since then, OPS has quickly become the standard for creating integrated display solutions. In 2015, Intel specially developed a new and larger operating standard, Open Pluggable Specification-China (OPS-C), to meet market demand. It is a derivative of the OPS with 80 pins as well, but it is slightly larger than OPS.
The overall dimension of the OPS is 180 x 30 x 119 mm (width, height, depth), and OPS-C is 204 x 42 x 195 mm (width, height, depth).
The location of the module slot on the Intech interactive flat panel display is usually on the side, the user can plug in the module from the side of the display. Users can be assured that the module will be installed in smoothly because the slot is adjustable by screws to accommodate the Pluggable Module both OPS and OPS-C.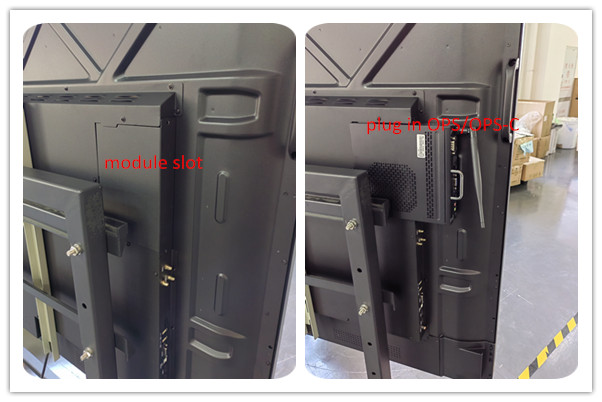 Previous:INTECH's 15th Anniversary
Next:Intech Interactive Flat Panel Helps You Manage Hybrid Meetings