Intech's Spring Festival Holiday Schedule
Posted: Feb. 05th, 2021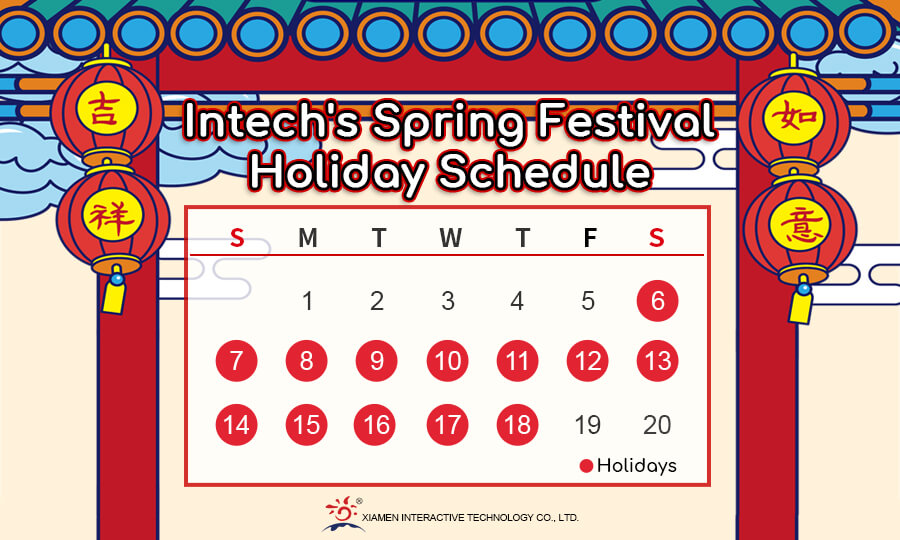 In the event of any emergencies or for any inquiries, please don't hesitate to contact us via our email account at

market@cnintech.com

, which will be checked periodically throughout the holiday.
We wish you and your family success and happiness in the new year!
Thank you for your kind attention and support!