In the response to the pandemic, whether schools or corporations start upgrading their teaching or conferencing tools with digital solutions.

Intech interactive touch panels

with the right accessories will make better for remote education or hybrid meetings.
1. Mobile Stand
The mobile stand made by Intech is a very portable and practical accessory as it is equipped with a convenient tray for storage, wheel stoppers to prevent accidental rollback, and fully adjustable height for a comfortable viewing angle. Not like the wall-mounting installation, the biggest advantage is that the floor stand gives you options for instantly changing the position of your
interactive display
within one room or to another room. Also, it is flexible enough to be moved once you want to optimize the room layout.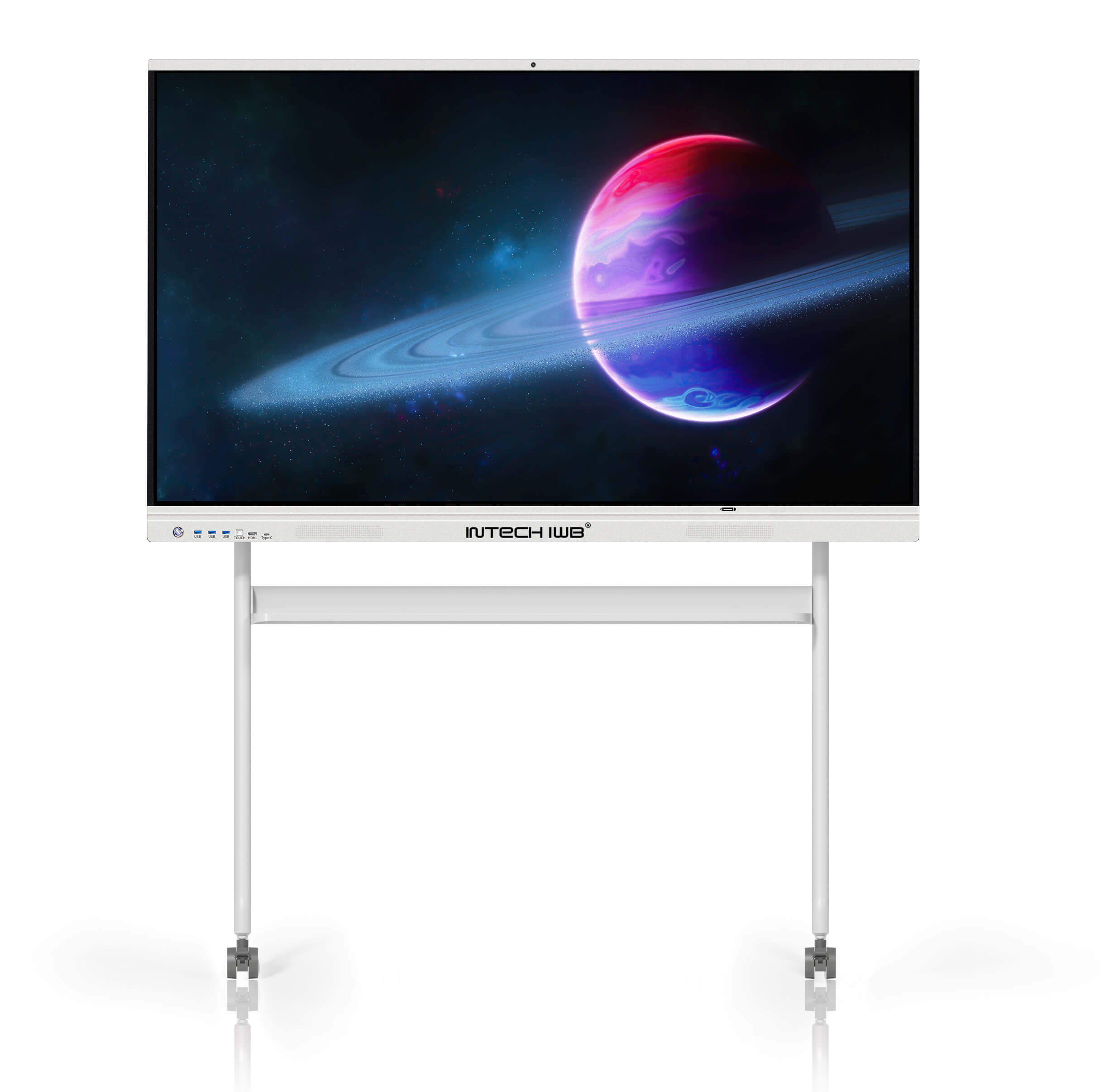 2. Stylus
Intech interactive flat panel is not just for the tech-savvy anymore, it is also suitable for kids due to its easy-to-use capability. It is user-friendly to use fingers to touch on the screen, but it is also fitted with a stylus for touch alternative, which directly adheres to the magnetic pen slot for easy access as well as maximum space efficiency. Thus, there is no need for an extra pen holder.
3. OPS Computer
The ops computer is a useful supplement adding computing capability for the
interactive flat panel display
, and powering the interactive panel with dual operating system. Each Intech interactive display comes with an OPS slot allowing you to plug the ops computer into the display, without the need for external devices and cables. The ops module is powered by Intel processor along with configurable RAM and hard disk to serve your specific requirements.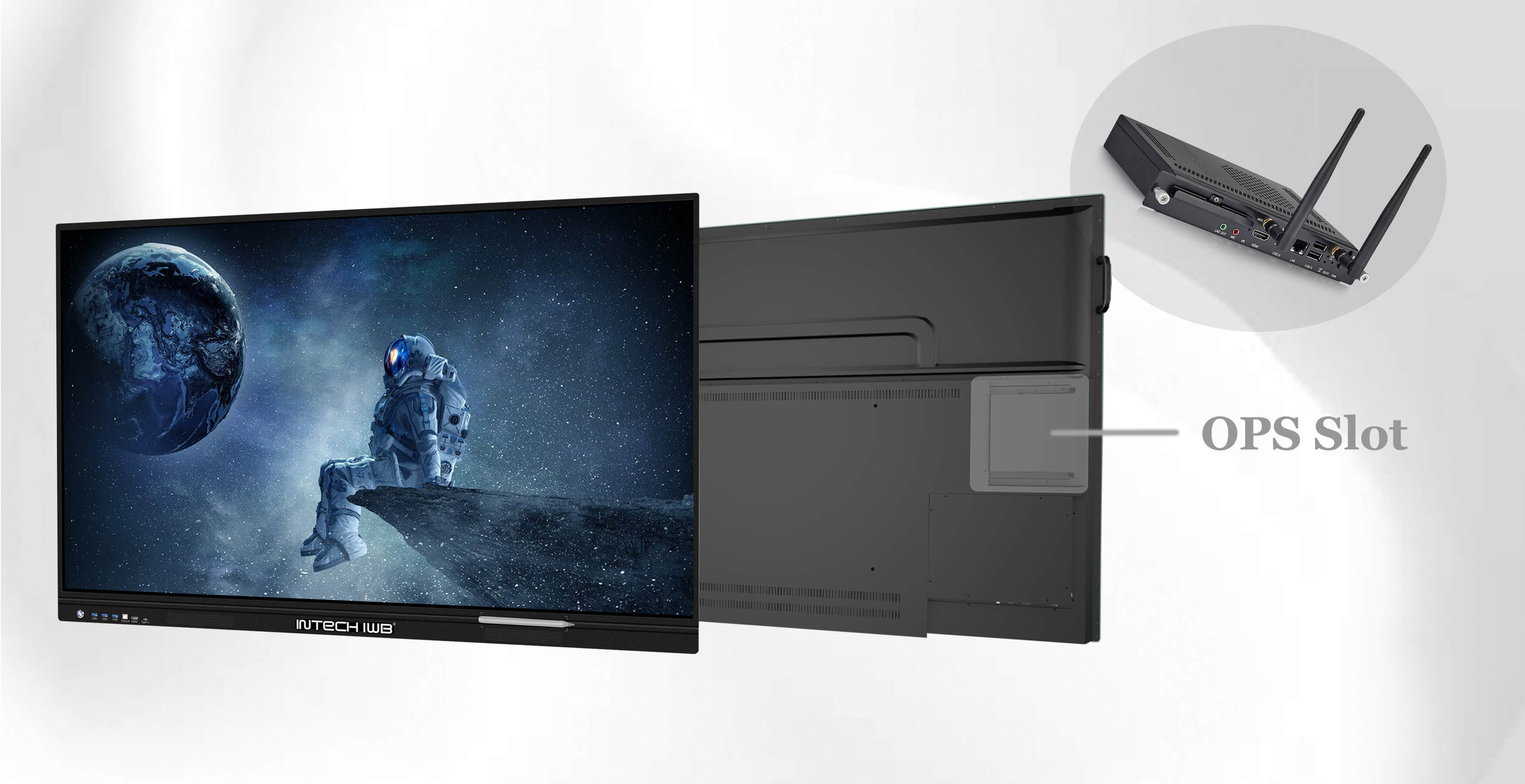 4. Camera
There are two options for you to pick up an Intech interactive touch panel, without a camera or with a built-in camera. The latter would be your best choice if you want to enhance engagement and create a fantastic environment for participants, because it comes with 4K high-definition resolutions camera and 4 array microphone, enabling you to connect and collaborate like never before. In this way, you can deliver a remote distance lesson or host a video conference anywhere.


Previous:Intech RFID Smart Library Solutions in Meizhou City, Guangzhou
Next:INTECH Smart Library Solutions in Guangfu Future School